iOS 10 | Fix iOS 10/10.1/10.2/10.3 Update/Installation Problems on iPhone, iPad, iPod

iOS 10

Update Errors

Posted by Estrella H.| Last Updated: August 4, 2017
iOS 10/10.1/10.2/10.3 Update Errors and Corresponding Solutions - How to Update to iOS 10/10.1/10.2/10.3 Successfully
iOS 10 is the star of Apple's WWDC 2016 keynote, attracting people with so many stunning changes. Here, let's take a look at several sparkles. Messages app in iOS 10 is greatly redesigned and integrated with link previews, handwriting support and a new Digital Touch feature and more. And Messages will be crazier since it is open to developers with an SDK. Siri extends its power to third-party apps, such as WhatsApps, Slack and Uber. As for Photos, Apple plans to rival Google Photos, planting Memories into iOS 10 Photos to bring pictures together from a specific time or place in an intelligent way.
Facing these tempting iOS 10 features, many iOS users jump the gun and update to iOS 10, when iOS 10 was in beta stage and only intended for developers. Now because iOS 10 offcial version is available, iOS 10 update and installation is more unstoppable. However, Apple's iOS 10 update is causing major problems for some users. So in this post, we will focus on how to fix iOS 10/10.1/10.2/10.3 update and installation problems, for example iOS 10 update error 14.
Check how to update to the latest iOS 13.
Before Updating to iOS 10, Backup Data of iPhone/iPad/iPod!

First-rate iDevice Backup Tool - WinX MediaTrans
- Backup iOS device photos, music, videos, etc. to computer easily.
- Transfer media files back to iPhone iPad iPod after finishing upgrade.
- Remove DRM. Fast transfer speed. Simple steps. No data loss.
iOS 10/10.1/10.2/10.3 Update Problems and Fixes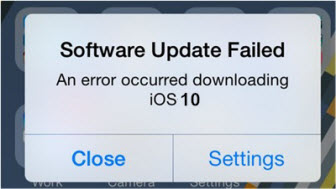 4. Software Update Failed with a Message "An error occurred downloading iOS 10"
This is also a very popular iOS 10 install problem. This error pops up when too many people are downloading iOS 10.
Solutions:
1). Wait for some time, maybe one or two days, to get rid of overloaded bandwidth.
2). Reboot both WiFi router and your iOS device. Next, reset network settings following Settings -> General -> Reset -> Reset Network Settings.
3). Skip over-the-air updates and try iOS 10 upgrade via iTunes.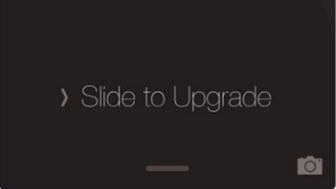 5. Frozen at Slide to Upgrade screen
Got stuck at "Slide to Upgrade" screen for hours when try to upgrade to iOS 10? Don't worry. You're not the only one nagged by this iOS 10 update problem. And, you can try the method below to fix it.
Solution:
Connect the iOS device to a computer and then run iTunes. Next, press Home and Sleep/Wake buttons at the same time for about 10 seconds till the device is detected. Now, restore your device from the backup. Or click the Back Up Now button, make a backup and then restore from the backup. Afterwards, this iOS 10 update problem may be fixed and you can go on the upgrade process.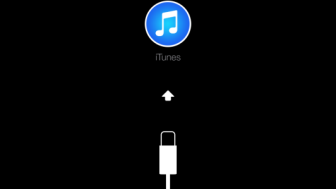 6. Stuck in Recovery Mode
"iPhone/ iPad is stuck at recovery mode" always happens during jailbreak or upgrade iOS. But don't worry, because we can take some measures to return it to normal.
Solutions:
1). Press Home and Power buttons to see if your iPhone or iPad can exit the recovery mode.
2). Check the lightning port and others to see if this iOS 10 update problem results from hardware issues.
Above are the most common iOS 10 update problems and solutions. And we will keep it updated if any new errors come into being. If you are fed up with those errors, you can also downgrade from iOS 10 to iOS 9.3.5.
For step-by-step guide on how to update to iOS 10, please switch to Update to iOS 10 | iOS 10 Download and Update Guide.