iOS 11 GM: Install, Features, Advantages and Disadvantages
iOS 11 rumors

iOS 11 features

Posted by Estrella H.| Last Updated: September 19, 2017
iOS 11 GM: the Best New Features and iOS 11 Manager
It's a "wish list" season, and Apple just released the iOS 11 'Golden Master'! The final release version has arrived, and Apple fans can't wait to hold their back. >> How to Update to iOS 11 with Error Fixed
It seems that Apple Inc. takes a big move to iOS 11 which has made great strides from iOS 10. Before knowing the detailed iOS 11 GM features, let's first review the general merits and demerits of iOS 10.

The Advantages of iOS 10:
Briefly speaking, iOS 10 has emojifiable Messages, ability to delete Apple's built-in apps. Siri has been overhauled to improve image searches, handle transcribing voicemails, and even write the text messages. It runs seamlessly on the newest iOS devices like iPhone 7.
Another point, which cannot be simply judged as a pro or a con, is the rootless security system, which makes it a misery to jailbreak. But for non-jailbreakers, it would be a great feature.
>> Read more: iOS 10 Advantages and Disadvantages, Touch ID not working

During update to either iOS 11 or iOS 10, you may see an error or message asking for more space. In some other occasions, it says there is not enough iCloud storage to backup your iPhone. Your iPhone might ask to temporarily remove apps. In such cases, don't panic, just stay still and click Cancel. Then what all you have to do is to connect the iDevice to your computer and backup the obsolete or temporarily useless files to the computer that has much more space.
The most space-consuming files basically are photos, audio files and videos. Now you are offered with the easiest way to backup those files from your iPhone to computer:
Transfer photos, music, videos and more from iPhone to PC

Move piles of photos from iPhone to computer in a second!
Export any music, songs and ringtones off your iOS device!
Transfer 4K and HD videos in and out intelligently!
Cut to the Chase: about iOS 11 Features and Rumors
Which iDevices are entitled for iOS 11?
What did we want to see in iOS 11?
What's actually new and important in iOS 11?
iOS 11 Compatible iPhone, iPad, and iPod Touch Models
It is rumored that iPhone 5 (and the earlier), iPad 4 (and the earlier), iPad mini 2 (and the earlier) and iPod touch 5 (and the earlier) will be dismissed from free updating to upcoming iOS. If true, the following iOS devices are in the white list:
● iPhone: iPhone 5s, iPhone 6/6 Plus, iPhone 6s/6s Plus, iPhone SE, iPhone 7/7 Plus, iPhone 8/8 Plus, iPhone X
● iPad: iPad Air, iPad Air 2, iPad Pro 9.7-inch, iPad Pro 12.9-inch, iPad mini 3, iPad mini 4
● iPod touch (sixth generation)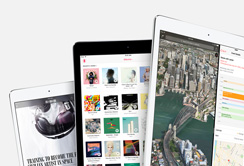 1. A More Beautiful and Customizable Looks
For many people, appearance comes first, so they call for an aesthetic customization change in iOS 11, such as dynamic animated app icons, custom system fonts, and the ability to place icons freely and so on. Good for us, it is very likely to happen.
Read More: iOS 11 vs iOS 10 >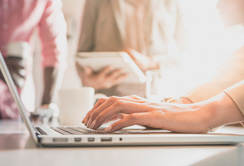 2. Customizable Control Center
There have been complaints about iOS's Control Center. Masses are asking to have a much easier and quicker access to specific toggles and features without swiping to the second tab or taking a second step.
Similarly, some of us are asking to hop quickly between different apps and clear all background processes at one go.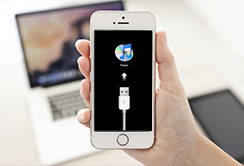 3. Always-on display
The same as Samsung Galaxy S7, some Apple users also hope to have a constant clock and a window on the Notification. Therefore, an "always-on display" is in the whishlist for iOS 11 features.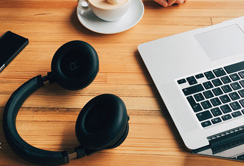 4. Slide to unlock
We used to unlock our iPhone or iPad in iOS 9 and the earlier. But there are still some users who have been accustomed to the traditional feature wish to bring this back.
Read More: iOS 10 vs iOS 9 >
Besides, some niche changes are wanted and are in the iOS 11 rumored features.