Top 5 FIFA World Cup Songs of All Time
2010

Coca-Cola promotional anthem

Performer: K'Naan
FIFA World Cup held in South Africa
2018 FIFA World Cup Official Song - Colors (Colours) by Jason Derulo
Personally, I think Wavin' Flag and Waka Waka are the two best World Cup songs of all time, which make me feel inspired every time I heard the rhythm. This time the official World Cup anthem 'Colors' is the result of a collaboration between Jason Derulo and Coca-Cola, neither of whom ever failed us. The single is going to be released on March 16. FYI, Coca-Cola invites top artists from several African countries, incl. South Africa, Tanzania, Kenya, Ethiopia, Mozambique and Uganda, to localize the 2018 FIFA World Cup anthem.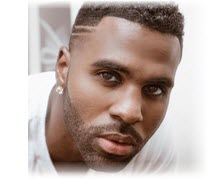 Free Download 2018 FIFA World Cup Official Song 'Colors'
WinX YouTube Downloader [100% clean & free]
• Download FIFA World Cup music videos from 1000+ sites, incl. YouTube
• Free download 2018 World Cup official song 'Colors' in MP4, FLV, etc.
• Download Jason Derulo 'Colors' from YouTube into MP3

How to Download Jason Derulo Colors MP3/MP4
The newest official 2018 World Cup song 'Colors' can be downloaded free with freeware like WinX YouTube Downloader. This is a desktop only video music downloading app, which supports download movies and songs MP3 MP4 form over 300 sites. The best part is that it is not only free, but also clean and safe. Input a URL and you can simply save the songs and movies you love. Here is an example of how to free download Jason Derulo 'Colors' MP4 from YouTube.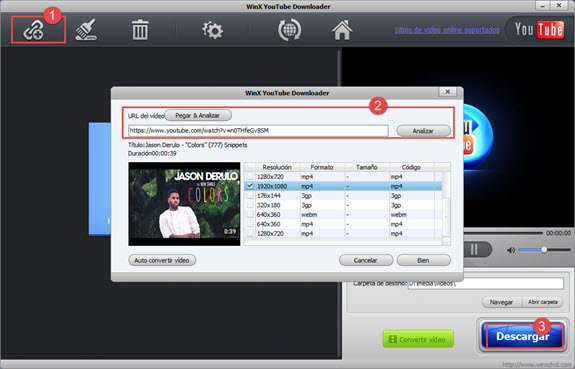 Step 1. Free get music downloader
Download WinX YouTube Downloader for Windows 10 and previous, double click the .exe file to get it installed and then launch the program.
Step 2. Find Jason Derulo 'Colors' URL
* To download Jason Derulo 'Colors' MP4 video, search 2018 World Cup song Colors on YouTube and copy the video URL.
* To download Jason Derulo 'Colors' MP3 ringtone, search 2018 World Cup song Colors on sites like soundcloud.com and copy the music URL.
Step 3. Download Russia World Cup song 'Colors'
-> Click "+" button on the main interface
-> Paste the 'Colors' YouTube video URL and click "Analyze"
-> Choose your desired resolution and format in the setting list, click "OK" and then press "Download" button.
More about 2018 Russia World Cup
▶ Timeline of 2018 FIFA World Cup
The sporting event will start on June 14, 2018 and end up on July 15, 2018.
▶ What are the host cities?
2018 Russia World Cup will be held in Kaliningrad, Kazan, Krasnodar, Moscow, Nizhny Novgorod, Rostov-on-Don, Saint Petersburg, Samara, Saransk, Sochi, Volgograd, Yaroslavl, and Yekaterinburg.