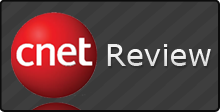 WinX wins the day for two key reasons: it costs $10 less than xxx, and it's much, much faster. It blazed through "Cloudy" in just over 15 minutes, an amazing time. xxx took nearly twice as long (about 27 minutes) to complete the same job. Likewise, WinX finished "Back to the Future" in just 22 minutes, while xxx spent 48 minutes on it.
Ultimately, if you want a fast, effective, and fairly user-friendly DVD-ripping solution, WinX DVD Ripper Platinum is the way to go.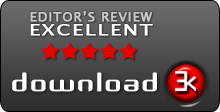 WinX DVD Ripper Platinum is the perfect example of a decent DVD ripping software that works well both for advanced and amateur users. It has plenty of features, including DVD ripping to AVI/MPEG/WMV as well as video conversion for playback on portable devices such as iPhone, iPad, iPod, Android, Samsung, PSP, Blackberry and others. Preset profiles with specified settings exist for each device to save you time from configuring them yourself. You can also edit the video/audio by splitting and cropping it, or by adjusting several parameters like bitrate, resolution and frame rate.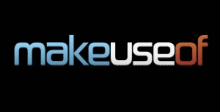 Most apps have very limited support for various input formats and output formats and you are restricted to very few choices. A refreshing exception to these rules is the desktop application called WinX DVD Ripper Platinum.
WinX DVD Ripper Platinum is a user-friendly desktop application for Windows. The application helps convert your DVD movies into other digital video formats. This helps create a backup of your DVD video and it also makes it easier for you to transfer the video because there is now one file to share instead of multiple folders and files.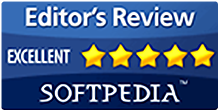 WinX DVD Ripper Platinum offers a comfortable interface with straightforward functions and preset profiles to carry out DVD ripping operations as easy as possible. It covers the most popular formats and portable devices.
The application completes the conversion pretty fast and with little impact on system resources compared to software of the same kind. You have the possibility to customize conversion profiles.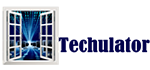 Are you looking for a DVD ripping software which can copy your latest Disney DVD for safe backup? This is where the WinX DVD ripper Platinum stands out from the crowd: it not only gives you a vast choice in ripping & copying and a lot of freedom in video editing, but also can bypass all DVD protected technology.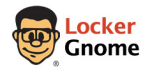 Few DVD rippers keep up with the latest copy protection methods used by content distributors. Often, this leaves the user with a limited catalog of available media with which to use it. WinX DVD Ripper Platinum works with virtually every major copy protection system currently being used to protect DVD media.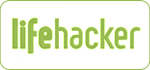 Handbrake has long been our favorite DVD ripper and encoder, but it can't decode copy protection on Windows very easily—nor is it very beginner-friendly. If you have a friend that wants to watch movies on their computer, iPad, smartphone, or any other device, a premium DVD ripper like WinX's offering can be a nice gift. It turns the entire process into two simple steps: insert disc, press the rip button.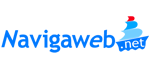 Mentre anche gli altri programmi descritti in basso sono ottimi e validi, per questa guida abbiamo provato il ripping dei DVD Video con WinX DVD Ripper, che spicca per funzionalità. facilità d'uso e grande velocità di decodifica.Come abbiamo potuto vedere, WinX DVD Ripper è senza ombra di dubbio il miglior programma per il ripping di DVD sul quale puntare.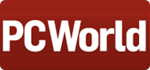 WinX DVD Ripper Platinum does a very good job backing up and transcoding your DVD collection, including your copy-protected discs. It worked flawlessly in my tests. I don't have all the latest DVD movies discs, but it worked with everything I tried. The company, Digiarty, makes a point of calling out their commitment to breaking the latest copy protection schemes, if and when they arrive.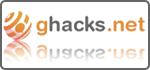 Each of the titles that are stored on the DVD is presented with information including the title's playtime, the resolution, format, audio, video and subtitle information. Checkboxes are used to select those titles that should be ripped with the first title always preselected by the DVD ripper. And the program is a very comfortable easy to use DVD ripper that worked fine with every DVD we asked it to rip.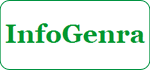 WinX DVD Ripper Platinum software is very easy to use with its very clean interface, produces high quality DVD rips, does the ripping in short time, consumes less system resources and you could even actually multitask comfortably during the ripping process. It is a very good option if you are looking for a DVD ripping software and we recommend it to you.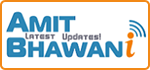 WinX DVD Ripper is best known for their ease of use and the Platinum edition makes it lot more quite easy the user grip on the software. The use of simple interface and different easily out displays different tabs and settings buttons makers it relatively user-friendly. If it's a DVD converter/ripper that you are looking for, then WinX DVD Ripper Platinum would be the best that you want.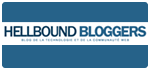 It is a super software from WinX DVD provides easy conversion of DVD to AVI, MP4, MPEG, WMV, 3GP, MOV, FLV, and many others. It makes DVD compatible with all popular Windows media players, iPhone/4S, iPad/3, iPod, Apple TV, Android, HTC, Samsung, XOOM, Galaxy Tab, PSP, etc. You should try this out.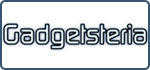 When backing up large collections of movies, having the speed and options at your finger tips that WXP provides is a monumental help. The program itself is rather efficient even at high system resource settings. I was able to rip Avatar in its entirety in a little over 20 minutes (a two hour and forty-one minute long movie). What are you waiting for?! Get to it!!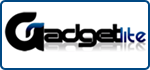 This DVD ripper is designed with easy going interface and plenty of options for varied requirements of its huge user base. Furthermore, ripping DVDs with just few clicks makes the software a lot more interesting. What's more, the help interface was pretty explanatory.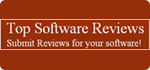 WinX DVD Ripper Platinum backup DVD Transformer 2 using 16 minutes, UP 11 minutes, Alice in Wonderland 17 minutes. Under the same circumstance, it takes Handbrake more than half an hour to backup DVD Transformer 2 (not count in twice crash due to DVD title scanning failure error).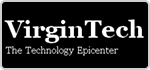 So for ripping DVD's in a most efficient way, you simply need to have a good DVD ripping program like WinX DVD Ripper Platinum. It is a great DVD Ripping program from Digiarty Software that enables you to rip your DVD (even the encrypted ones) content to your Hard drive or to the portable devices like iPhone, iPod, Zue etc.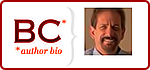 WinX DVD Ripper Platinum is fairly easy to make copies of many older DVDs, the newer ones, especially the blockbusters, have come out with more sophisticated schemes to stop you from making backups, or porting your videos to alternate devices such as your iPod. For those DVDs you need the power of WinX DVD Ripper Platinum.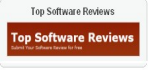 This brand new version of WinX DVD Ripper Platinum comes with great new functions that will impress you more than ever before: Rip any DVD to 300+ new devices including the very hot iPhone4S/5, iPad 3/Mini/4, Surface Tablet, WP8, Nexus 7 and Galaxy S3/Note;Rip even faster and more stable with strong rebuilt Core; More friendly and easy to use with brand new UI.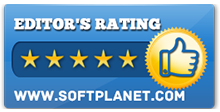 If you are looking for a high performance DVD ripper, which really stands out from the crowd, you can stop searching, because you just found it. It is called WinX DVD Ripper Platinum 7.5. This software alternative is probably the ultimate DVD ripping solution on the market nowadays. Please do not hesitate but download WinX DVD Ripper Platinum. You won't regret it for sure.

Having tried the software using different DVDs and different file formats, I was personally happy with the outcomes. In regards to speed, accuracy, ease of using it, and quality of the video file, WinX DVD Ripper is undoubtedly worth trying.

We've tested a number of DVD ripping applications, and we can say that WinX DVD Ripper brings above-average performance. It's not the fastest out there, but it gets the job done within a reasonable timeframe.