Since both HTC 10 and iPhone 7/Plus have been released and the following comparison content is based on the latest iPhone 7 news.
iPhone 7 vs HTC 10
#1. Look and Feel
HTC 10 keeps HTC's typical look of all-metal body and chamfered edge, which makes many people feel a little bit chunky. In terms of iPhone 7, Apple this time adds two color options of "Black" or "Jet Black". As to the body, Apple applies harder material (not metal) to iPhone 7.
Winner: iPhone 7
Best iTunes Alternative for Transferring Any Files between Computer and iPhone 7/SE etc.
No matter you wanna export any (large) files off your iPhone 7/SE/6, as well as iPad and iPod series to computer for storage free up, or just need to add some media files from computer to iOS based devices while being enough of iTunes, WinX MediaTrans offers 3-click solution at extremely fast file transferring speed.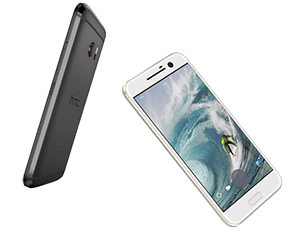 iPhone 7 vs HTC 10
#2. Specs & Feature Comparison
• HTC 10 specs:
OS: Android 6.0 Marshmallow
Dimensions and Weight: 145.9 x 71.9 x 3.0 - 9.0 mm, 161g
Display: 5.2 inch, Quad HD (2560 x 1440 pixels), 564ppi
Memory: 32GB ROM, 4GB RAM, and extended microSD up to 2TB
CPU: Qualcomm® Snapdragon™ 820, Quad Core
Battery: 3000 mAh (up to 50% in just 30 minutes)
Camera: 12MP UltraPixels & 5MP (the world's first OIS front and back), 4K video recording
Sound: BoomSound Hi-Fi speakers, Personal Audio Profile and Hi-Res audio earphones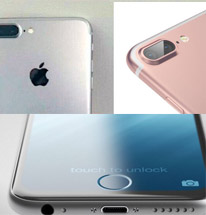 • iPhone 7 and iPhone 7 Plus specs:
OS: iOS 10
Dimensions and Weight:138.3 x 67.1 x 7.1 mm (138g) , 158.2 x 77.9 x 7.3 (188g)
Display: 4.7" (1334 x 750 resolution at 326 ppi), 5.5" (1920 x 1080-pixel resolution at 401 ppi)
Memory: 32GB/128/256 ROM, 3GB RAM, and extended microSD up to 2TB
CPU: Qualcomm® Snapdragon™ 820, Quad Core
Battery: 2 hours longer than iPhone 6 (iPhone 7), 1 hour longer than iPhone 6 Plus (iPhone 7 Plus)
Camera: 12MP UltraPixels (12MP wide-angle and telephoto cameras for iPhone 7 Plus) & 7MP , 4K video recording

Moreover, Apple gets 3.5mm headphone jack off iPhone 7/Plus, reducing the thickness of iPhone 7, which means iPhone 7 can just be connected wirelessly using Lightning port and Bluetooth headphones or the Apple-created AirPods wireless headphone ($159).
Winner: HTC 10
iPhone 7 vs HTC 10
#3. Price Comparison
The official price of HTC 10 is $699. And of course you can join some discount deals on Amazon and so on, while the price of iPhone 7 and 7 Plus fall $649 (32GB) and $769 (32GB) respectively. Of course the prices vary from locations and GB memories. 
Winner: Tie