How to Jailbreak iPhone 12 Running on iOS 14
Why Jailbreak iPhone? How to Jailbreak New iPhone 12 Powered by iOS 14?
Why jailbreak iPhone? We can get the answer if we have figured out what jailbreaking is. Here, we mean iOS jailbreaking. According to Wikipedia, iOS jailbreaking is the process of removing software restrictions imposed by iOS on devices like iPhone running it through the use of software exploits. After jailbreaking, we are allowed to get root access to the iOS file system and manager, modify system files, unlock network, download additional applications, extensions and themes that are unauthorized at Apple APP Store and others developed by third-party companies via Cydia, enable Bluetooth transfer between iPhone and other Bluetooth-supported devices.
So, how to jailbreak iPhone or other iDevices? In the past, we have explained how to jailbreak iPhone 6 (s). As iPhone 7 has been rolled out, here we will focus on depicting how to jailbreak iPhone 7 (Plus) that is powered by iOS 10, iOS 10.1, iOS 10.1.1, iOS 10.2, etc. This guide is also helpful when you need to jailbreak iPhone 8.
Transfer Data from Old iPhone to iPhone 12
By making use of WinX MediaTrans, you can export photos, music, videos and more from old iPhone to computer, and then transfer the media files from computer back to iPhone 12 quickly and easily. This tool does help a lot when you need to transfer files from old iPhone to a new one, free up iPhone space, backup iPhone data, etc.
A Couple of Facts You Need to Know about iPhone 12 Jailbreaking
1. Is it legal to jailbreak iPhone?
Yes! Jailbreaking iPhone is legal in the U.S. and most countries, as opposed to unlocking iPhone. Even if there's no definite statement on whether it is lawful in your country, you don't need to be worry about breaking law. This is because if Apple was to take legal action against jailbreaking, it wouldn't be against you, but rather the developers of the jailbreaks.
2. Can I use my warranty after jailbreaking iPhone?
Yes, but you need to restore your iPhone through iTunes first. After that, your iPhone will be back to its original factory settings, thus Apple can't tell whether it has been jailbroken or not.
3. Is there any downside of iPhone jailbreaking?
Disadvantages do exist after jailbreaking.
- Jailbroken iPhone is much more vulnerable to attack than non-jailbroken iPhone.
- After jailbreaking, your iPhone is potentially unstable.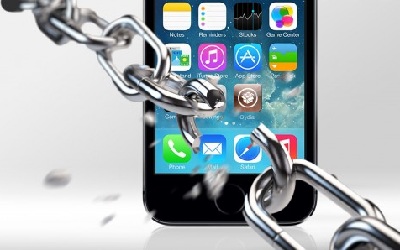 Step-by-step Guide to Jailbreak iPhone
This is a tutorial for iPhone 7 jailbreak, but also helpful if you want to jailbreak iPhone 7 Plus and iPhone 8.
● Preparations:
1. iPhone data backup. In case something goes wrong during the process, you're suggested to backup all of your data in iPhone 7 to iTunes, iCloud, or computer hard drive/external hard drive/flash drive or others with WinX MediaTrans.
2. Turn off Find My iPhone, Touch ID, and Passcode to jailbreak iPhone 12 successfully.
3. Make sure you have installed iTunes latest version.
4. Download a jailbreak tool that is compatible with your iPhone iOS to your Windows PC or Mac. You can check the current iOS version running on your iPhone at: Settings -> General -> About -> Version.
Top 5 most popular iOS 10 jailbreak tools: Pangu, RedSnow, Evasion, TaiG, SnowBreeze
Here, let's check general steps to jailbreak iPhone 7 on Windows with Pangu.
● Now, Jailbreak iPhone
1. Run Pangu. On your Windows PC, right click the Pangu .exe file and hit "Run as administrator".
2. Connect your iPhone 7 to your computer. Generally speaking, your iPhone will be automatically detected by Pangu. Once detected, please press "Start" to begin the iPhone 7 jailbreak process.
3. Enable Airplane Mode. After clicking "Start" button, you just need to follow the on-screen instructions to complete the jailbreak process. During the process, you are required to occasionally unlock your iPhone 7, swipe up from the bottom of iPhone 7's screen and toggle the Airplane Mode.
4. iPhone 7 will reboot. When words "Jailbreak completed" appear on the Pangu, your iPhone 7 should reboot and present Cydia on your iPhone's homescreen. Cydia is an "App Store" for your jailbroken iPhone 7. (Tip: you can also use Apple APP Store after jailbreaking.)
You may be interested in: How to Download and Install Cydia on iPhone iOS without Jailbreak/PC
5. Launch Cydia and download tweaks. Open Cydia on your iPhone 7's homescreen and configure it. Once finished, you can download and install the diverse apps and tweaks that Cydia and the jailbreak community offer.
Encounter a runtime error when you open Pangu? Take it easy. Firstly, check if you have iTunes installed, because this error can occur when Pangu can't find the required files. If iTunes is there but the error is still displayed, you have more things to do.
a. Uninstall iTunes, Apple Software Update, Apple Mobile Device Support, Bonjour and Apple Application Support.
b. Restart your computer, reinstall iTunes.
c. After installation, run Pangu again, and this time you should get through the process without runtime error.
And that's all there is. Now, your iPhone 7 has been jailbroken successfully. But no hurry to enjoy the various apps. You'd better turn on Find My iPhone, Touch ID and Passcode first.