How do you say Panasonic GH4 4K Video Camera for Recording 4K Resolution Videos?
Q: Is Panasonic GH4 4K video camera worth the money if I just wanna shoot some 4K videos for fun? Appreciate your ideas...
I'm looking at the Panasonic Lumix DMC-GH4 camera which has the 4K video recording feature. I'm fond of photographing and video shooting, and know that 4K video camera is future proofing. So, is Panasonic GH4 camera a decent 4K video camera indeed?
Best Answer
Well, Panasonic GH4 camera is a practical hybrid still/4K video camera which supports 16 megapixel still picture shooting as well as 4K videos recording. It is the first mirrorless camera on the market offering a splendid 4K picture quality, small form factor, ease-of-use and relatively affordable price which is in the reach for amateur photography lovers. Speaking of the 4K video camera feature only, Panasonic GH4 4K camera stands out from its kind. It is capable of recording 4K videos (cinema 4K: 4096x2160 / 24 fps and QFHD 4K: 3840x2160 / up to 30 fps) in MOV/MP4 formats, which can be easily edited/converted for further uses, such as converting MOV to MKV, convert MP4 to AVI/FLV/WMV, etc. with a 4K/8K video converter. And just as its name suggests, Panasonic GH4 4K camera will impress you by producing stunning and lifelike 4K resolution raw videos.
However, this Panasonic 4K video camera has an up to 29 minutes limit for recording motion pictures depending on the output format and sales region. So if you're only planning to do some 4K video pieces recording for family gatherings/travelings, yes Panasonic GH4 4K camera is a nice choice. Instead, you'd look at others.
Hot search: best SD cards for 4K cameras
Best Panasonic 4K Ultra HD Cameras 2020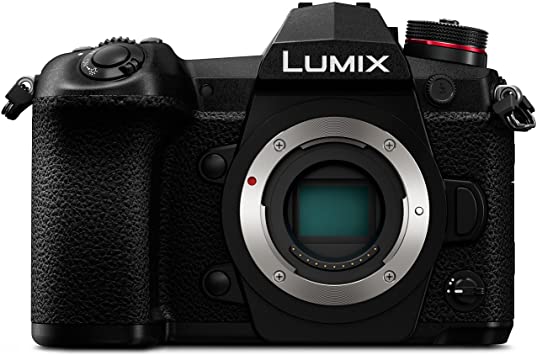 PANASONIC LUMIX G9 4K Digital Camera, 20.3 Megapixel Mirrorless Camera plus 80 Megapixel High-Resolution Mode, 5-Axis Dual I.S. 2.0, 3-Inch LCD, DC-G9.
PANASONIC Lumix GH5 4K Digital Camera, 20.3 Megapixel Mirrorless Camera with Digital Live MOS Sensor, 5-Axis Dual I.S. 2.0, 4K 4:2:2 10-Bit Video, Full-Size HDMI Out, 3.2-Inch LCD, DC-GH5.
PANASONIC LUMIX GX9 4K Mirrorless ILC Camera Body with 12-60mm F3.5-5.6 Power O.I.S. Lens, DC-GX9MK.
Panasonic LUMIX G95 20.3 Megapixel Mirrorless Camera, 12-60mm F3.5-5.6 Micro Four Thirds Lens, 5-Axis Dual I.S. 2, 4K 24p 30p Video, Pre-Installed V-Log L, 3" Flip-Out Touchscreen - DC-G95MK.
Output formats supported by Panasonic 4K video camera:
Still pictures: JPEG (DCF, Exif 2.3), RAW, MPO (When attaching 3D lens in Micro Four Thirds system standard).
4K Motion picture: MOV (Audio format LPCM), MP4 (Audio format LPCM / AAC 2ch), AVCHD (Audio format: Dolby Digital 2ch).