How to Choose the Best Cheap 4K Video Camera for 4K Video Recording?
Q: Should I Buy a Sony 4K Video Camera? How Can I Know It's the Best Cheap 4K Video Camera?
I know 4K video/TV is getting more popular today, and I hope it's not late to live with a 4K camcorder. My max budget is $2000, and I probably use it for YouTube or family vacations. I am looking at Sony 4K video cameras, should I buy a Sony FDR-AX100/B 4K Video Camera? I'd greatly appreciate if you can also suggest a guide on how to choose the best and cheap 4K camcorder.
Hot search: best SD cards for 4K cameras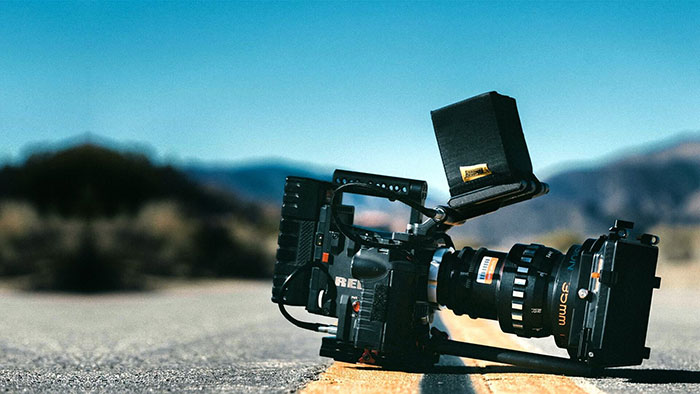 Best Answer
As is the often case, there're always new 4K video cameras coming out so it's hard for many beginners to decide which to buy. But Sony FDR-AX100/B, an entry level 4K video camera, is still good enough for pros and amateurs to start 4K video recording. Look into main features that Sony FDR-AX100/B provides, so that you can quickly know if it is the best 4K video camera you are after.
Dimension: 9.6x6.6x5.4-inch. A palm-sized 4K video camera and it's just 1/4 size of the previous Sony 4K camcorder.
Weight: 2LB, but still small and light compared to other large professional 4K cameras.
Lens aperture: a 12x Zeiss lens.
Sensor size: a single 1-inch back Exmor R CMOS sensor that is larger than many other 4K video cameras and performs well in low-light.
Display: this 4K video camera features a 3.5-inch Xtra Fine LCD touch screen (921K).
Video format: XAVC-S (UHD/HD), AVCHD (HD); it's worth mentioning that XAVC-S requires less media storage while recording 4K video at 30fps. Shooting a 2-hour 4K resolution video onto a 64GB SDXC is possible.
Resolution: it features 14MP video resolution and is capable of 3840x2160 (24/30fps), 1920x1080 (24/30/60fps), etc.
Audio: 5.1 channel recording (AVCHD only) and 2 channel (XAVC-S).
This 4K video camera from Sony also provides advanced features, such as NFC, Wi-Fi, built-in ND filters, various but easy-to-understand icons. There is no doubt it has the muscle to meet your requirement for YouTube, family stuff even filmmaking. Overall, if you value price/performance ratio, this one should work for you.
If you are fond of diving, biking or any other ourdoor extreme sports, waterproof and solid 4K action camera like GoPro Hero 6 Black is also a good choice.
4K Video Converting/Editing/Playing
When you have plenty of 4K videos, you may want to convert, edit or play 4K on computer for multiple uses. Since 4K creates large files, the hardware you need to process all data should be i7 with 8-core CPU (highly recommended) and SSD (faster file opening speed).
With WinX HD Video Converter Deluxe, a versatile video converter capable of converting any 8K/4K/1080P HD videos, you can easily import AVCHD recorded by 4K (action) cameras, then convert 4K to 1080p or 720p at hardware accelerated speed (fully support Intel QSV, MMX-SSE, Nvidia CUDA/NVENC, etc.) and play 4K on iPhone, iPad, and Android devices.
Make Comparisons before Purchase
On current market, there are many other trusted brands of digital cameras like Panasonic, Canon, GoPro, Blackmagic Design, JVC, etc. If you are a person of patience, look around for more 4K cameras that are similar in prices, then make comparison of 4K video cameras so you won't regret buying this one in future.