How to Play and Convert AVCHD/MTS Video Files on Mac OS X
How to Play AVCHD (MTS/M2TS) Video on Mac OS X Yosemite/Mavericks?
AVCHD (Advanced Video Coding High Definition) is a format for the recording and playback of high definition (HD) video. It is with .mts extension which is a high-definition MPEG, AVC, H.264 transport stream video file format. AVCHD MTS files are used primarily with Sony hardware. Some camcorder models from Canon also use MTS files. These files are also present on Blu-ray disc compilations, therefore they are capable of storing quite a large amount of information and data tracks. Here we will teach you how to convert AVCHD MTS video to Mac OS X playable video formats, and play AVCHD on Mac OS X, including the latest Mac OS X 10.10 Yosemite.
Playing back AVCHD Video on Mac OS X
On your Mac OS computer, you can not Play AVCHD Video from the camcorder connected via USB as an external storage device, or from removable media or from the computer's internal hard disk drive. The reason is that, presently the default media players from Apple (QuickTime) will not an AVCHD Player natively.
Just as some Mac OS users shouting in the forums.macrumors: I can't believe it. The "world's most advanced OS" has no way to play raw AVCHD files? It is not totally true. To Play AVCHD video on Mac, an AVCHD player running on Mac OS X is required.
HOT Search: AVCHD Video Converter for Mac, AVCHD Player, AVCHD Converter, MKV to AVCHD, Play AVCHD Videos, QuikeTime, AVCHD, Mac OS X
AVCHD Video Converter for Mac Tool Recommended
WinX Video Converter for Mac - 100% Clean and Safe AVCHD Video Converter, which enables you to convert/transfer and then play AVCHD MTS M2TS videos on iPhone 6/6 Plus/5S, iPad mini 3, iPad air 2, Galaxy Note 4, HTC One M8, WP8, Kindle Fire HD, Chromecast, MP4, AVI, MOV, MPEG, H.264, etc. formats and devices!
Play AVCHD on PC with Proper Video Size >>


How to play AVCHD video on Mac with VLC media player for Mac OS X?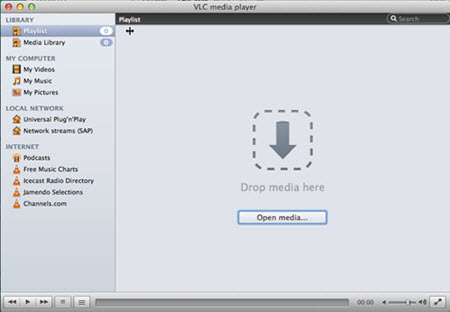 VLC media player is a free AVCHD Player. It is one of the most Platform-independent AVCHD video players available. The reason we hold faith in VLC to playback AVCHD video is that, VLC has a very modular design which makes it easier to include modules/plugins for new file formats (including newly-emerged AVCHD/MTS video). Follow steps below, and you'll be enabled to play and watch AVCHD video on Mac OS:
* Firstly, download VLC Media Player and install it on your computer correctly.
* Secondly, click "Media", then "Open" from the top navigation menu of the player. Lead the movie file in the player to open. Click "OK" to open the file.
* Thirdly, the movie should begin playing immediately. If the movie does not begin to play, the file may be corrupted or may contain an error.
* Finally, for full screen viewing, right-click on the player window and select "Full Screen Mode".
Some Disadvantages of Playing back AVCHD Video directly on Mac OS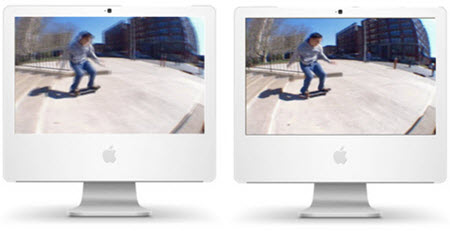 * Firstly, playing back AVCHD video directly upon your Mac, it is a hard job for your computer's CPU and graphics card. Comparing to playback HDV video, AVCHD file needs 2x-4x CPU processing power, and the consequence is to cause overheating trouble, no matter you are using Macbook, Macbook Pro or iMac. This is great damage to your computer. So convert AVCHD video to Mac-friendly video formats (like MOV, MPEG, MP4) will greatly expand your Mac's life-span.
* Besides, if you do not have high-end Mac computer, moreover, its screen size is smaller than 1920x1080 (don't worry about this if you are using Apple A1083 30" LCD Monitor or Apple 30" Cinema HD LCD Display), then your AVCHD Player will not play 1080p video normally. Fortunately, some AVCHD converter software, like WinX HD Video Converter for Mac, will help you to resize and shrink AVCHD video image size to match up your displayer.
* Last but not least, AVCHD camcorders usually use recording 1080 Interlaced Video. When playing interlaced AVCHD video on your Mac, the image you see from AVCHD video will not be true to the original. Fortunately, with WinX HD Video Converter for Mac's Advanced De-interlacing Engine, you can enjoy more vivid and smooth image. AVCHD Converter for Mac Free Downlaod >>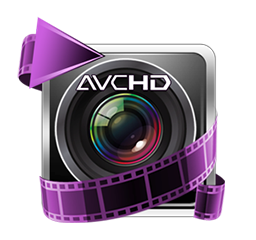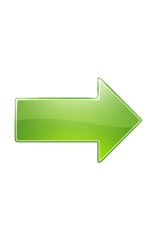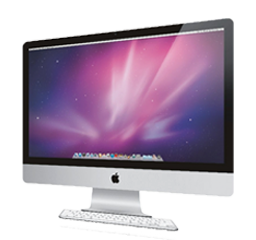 How to Convert AVCHD Video on Mac for Playback
Recommended solution:

WinX HD Video Converter for Mac - Play AVCHD video on Mac


WinX Video Converter for Mac is absolutely the fastest and most stream lined I've ever seen and no offers or demands of toolbars or other stuff I don't need. - Comment by Kelly
Play AVCHD on iMac/MacBook/Mac Mini, As well as Play on iPhone/iPad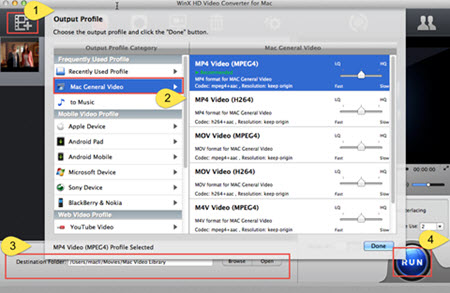 Learn to Use AVCHD Converter for Making AVCHD Mac-friendly
Free download Mac AVCHD Video Converter - WinX HD Video Converter for Mac, and it is quite easy to achieve AVCHD converting on Mac:
1. Launch the program and import your AVCHD video by clicking "Add" button;
2. Choose "to Mac General Video" to convert your AVCHD video to Mac playable video formats, like MOV and M4V;
3. Select the destination folder to save your converted video;
4. Click "Run" button to start converting.
Still have problem about how to play AVCHD on Mac? Please feel free to Email Us >>