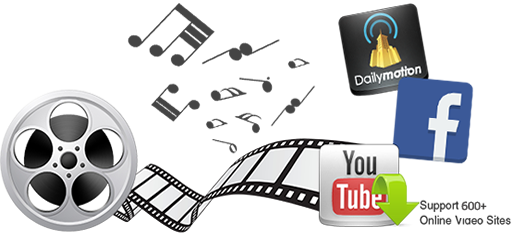 How to Free Download YouTube Kids Songs?
WinX YouTube Downloader

Free download kids nursery rhymes video from YouTube.

WinX HD Video Converter Deluxe
Download convert kids nursery rhymes video from/for YouTube.

It can save (and convert, natch) videos from the likes of YouTube, and output presets for every portable device from Android to Windows Phone.
- Rick (CNET Editor)
Let me put it this way:
A: Young kids are always impatient with books. Storybook might be an exception. But it won't work for all of them, like kids just starting to learn letters. Rhymes songs video for kids is a better way for visual lesson and is easier for kids to perceive the content.
B: YouTube is absolutely a diverse kids nursery rhymes songs library, including funny songs for teaching children in counting, alphabet, color, etc, teaching songs for kids as non-native learners, kids nursery rhymes songs, kids dance songs and so on. Kids songs collection on YouTube can nearly meet the needs of all.
Conclusion: I guess you want more than just listening kids songs, like nursery rhymes video, online. So downloading kids rhymes songs from YouTube would be a good option. Of course, there are links for children songs DVD/CD buying on YouTube. But why pay to get it when you can free download YouTube songs rhymes for kids? When I say "free download kids rhymes songs from YouTube", I mean do it with a free YouTube children songs downloader.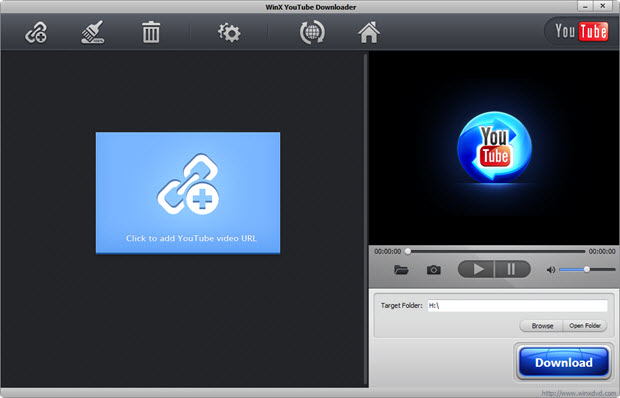 YouTube Kids Rhymes Songs Free Download Tool
To download kids songs from YouTube and put your children in an edutainment program, you can try WinX YouTube Downloader, a free YouTube downloader for kids nursery rhymes video and all other YouTube videos, like Let It Go Song in Frozen, 2014 World Cup theme song, Shakira music videos, Christian Gospel songs, etc. Next we will specify what this free kids songs YouTube downloader can do for you.
WinX YouTube Downloader, absolutely free with no annoying adware or malware, is capable of downloading SD, HD, even UHD children songs videos from YouTube and output your favorite YouTube downloaded kids songs video into different video formats, resolutions and file size, like FLV, MP4 and WebM for better playback on computer. This kids songs free YouTube downloader works for all Windows OS, including Win 8. And there is no registration required or trial period. Keep it as long as you wish.
How to Download YouTube Kids Nursery Songs Free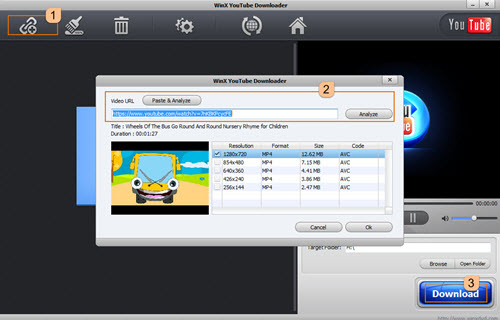 Our goal is to offer you a great tool to:
1. Download YouTube children songs free for babies and toddlers to teach basic words and concepts.
2. Download YouTube kids songs easily and fast for young child or children with learning disabilities to help with their development.
3. Download funny kids songs or kids nursery rhymes for free just for making kids happy.
Below is the guidance for kids songs free downloading from YouTube. You need to download WinX YouTube Downloader first and get it installed on your PC.
Step 1: Copy and paste the YouTube kids song video URL, then click to analyze it.
Step 2: Select one of those video formats/resolutions shown in the box.
Step 3: Hit button "Download" and all your loved kids songs on YouTube will be downloaded at an ultra-fast speed.
* If you still want to convert downloaded YouTube kids songs video to any other format/gadgets, you can try the "Convert" button on the main interface.
More Kids Songs on YouTube with Smash Hits

| | | |
| --- | --- | --- |
| Hot YouTube Kids Songs | Views | Release Time |
| The Wheels On The Bus | 106,064,802 | Dec 22, 2009 |
| Twinkle Twinkle Little Star | 69,216,228 | Dec 22, 2009 |
| The Calendar Song | 48,205,918 | Nov 17, 2008 |
| Rocking ABC Song | 35,167,502 | Dec 23, 2009 |
| Nursery Rhymes Collection | 23,390,320 | May 9, 2013 |
| Apples Are Yummy | 12,723,417 | May 26, 2013 |
| Counting to 10 | 3,977,590 | Mar 17, 2013 |
| Five Little Monkeys | 2,416,737 | May 12, 2013 |
| The Vegetable Song | 1,132,600 | Jul 23, 2013 |
Hot YouTube Songs Movies Videos

| | | |
| --- | --- | --- |
| Hot YouTube Songs Videos | Views | Release Time |
| PSY-GANGNAM STYLE M/V | 2,012,404,672 | Jul 15, 2012 |
| Jennifer Lopez – On The Floor | 759,352,165 | Mar 3, 2011 |
| 2014 World Cup Theme Song We Are One | 76,486,630 | May 16, 2014 |
| Shakira - La La La (Brazil 2014) | 100,893,962 | May 22, 2014 |
| Katy Perry Dark Horse | 389,805,847 | Feb 20, 2014 |
| Christian Gospel Songs | 4,234,826 | May 30, 2013 |
| The Tonight Show with Jimmy Fallon | 23,178,017 | Apr 28, 2014 |
| Let It Go Song in Frozen | 254,172,658 | Dec 6, 2013 |
| Waka Waka (This Time for Africa) | 679,173,159 | Jun 4, 2010 |
If you need to download and convert kids rhymes songs from YouTube to iPhone, iPad, Samsung Galaxy, etc, please turn to WinX HD Video Converter Deluxe.